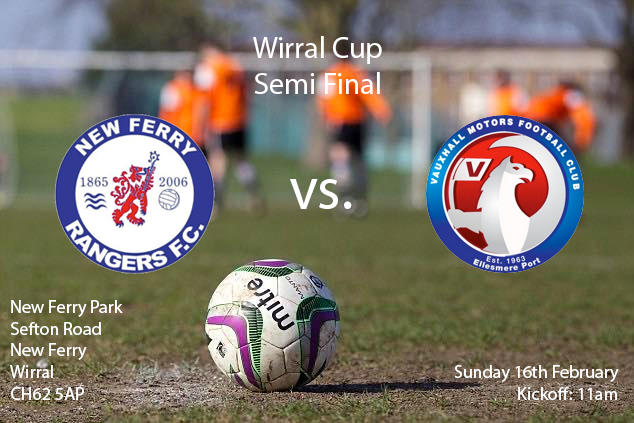 On Sunday 16th February, we would like to invite as many New Ferry Rangers supporters as possible to get behind our youth squad as they take on Vauxhall Motors FC in the Wirral Cup semi final.
The winner of this match will progress to the finals, where they will meet either Peninsula Stars or Newton FC. Both semi final games will be played out at the same time.
The match will be held at New Ferry Park, and kickoff is at 11am. We hope to see you all supporting the Rangers in getting to their first final of the year!
For more information about the Wirral Cup semi final matchups, consult the league website here.