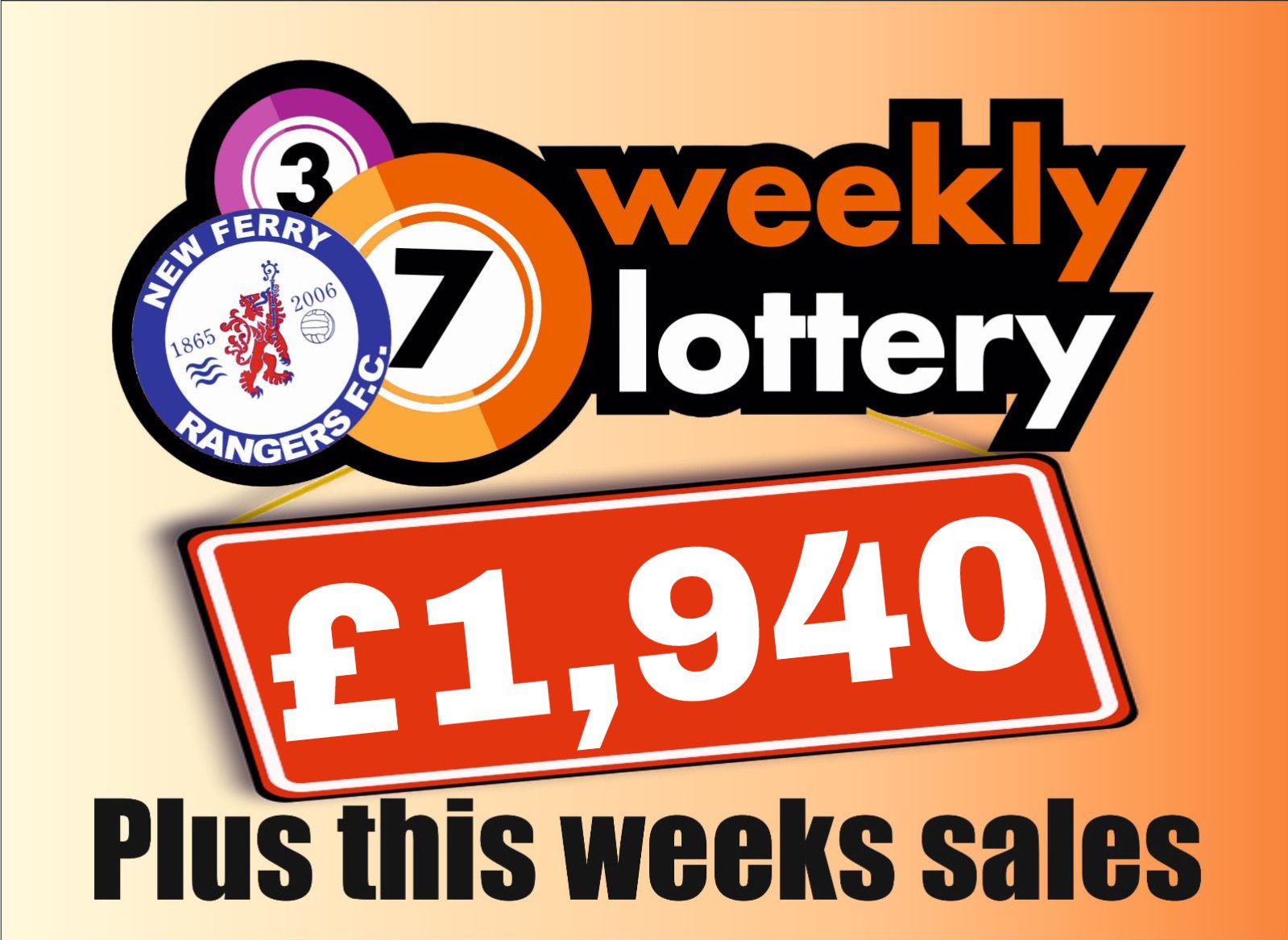 Fri 14th April will see the prize pot for the New Ferry Rangers weekly lotto reach over £2,000. It currently sits at £1,940 and with next weeks sale will take us beyond £2000 in the pot. We've had a number of people hit the cross bar the last couple of weeks, only 1 number away from taking it all.
The more people involved the bigger the Jackpot will be, so get your Mums, Dads, Aunts, Uncles, Nans, Grandads, Neighbours, work colleagues on it.
Also please share this page too so we can continue to grow.
£1 a go, Pick 4 numbers from 1-24. Please ensure envelopes are filled in fully with Name and contact details.
Envelopes available from Simple Credit, The Bulldog, The Cleveland, The Bedford – Luke's, The Derby Arms or direct from Stu & Sam Bond.
All envelopes must be in by 16:00hrs on Fridays, ready for the draw later that evening. Draw will be made at 19:00hrs with the results posted shortly after once all entry's have been checked and verified.
Results posted first our results page before being posted on our dedicated Facebook page.