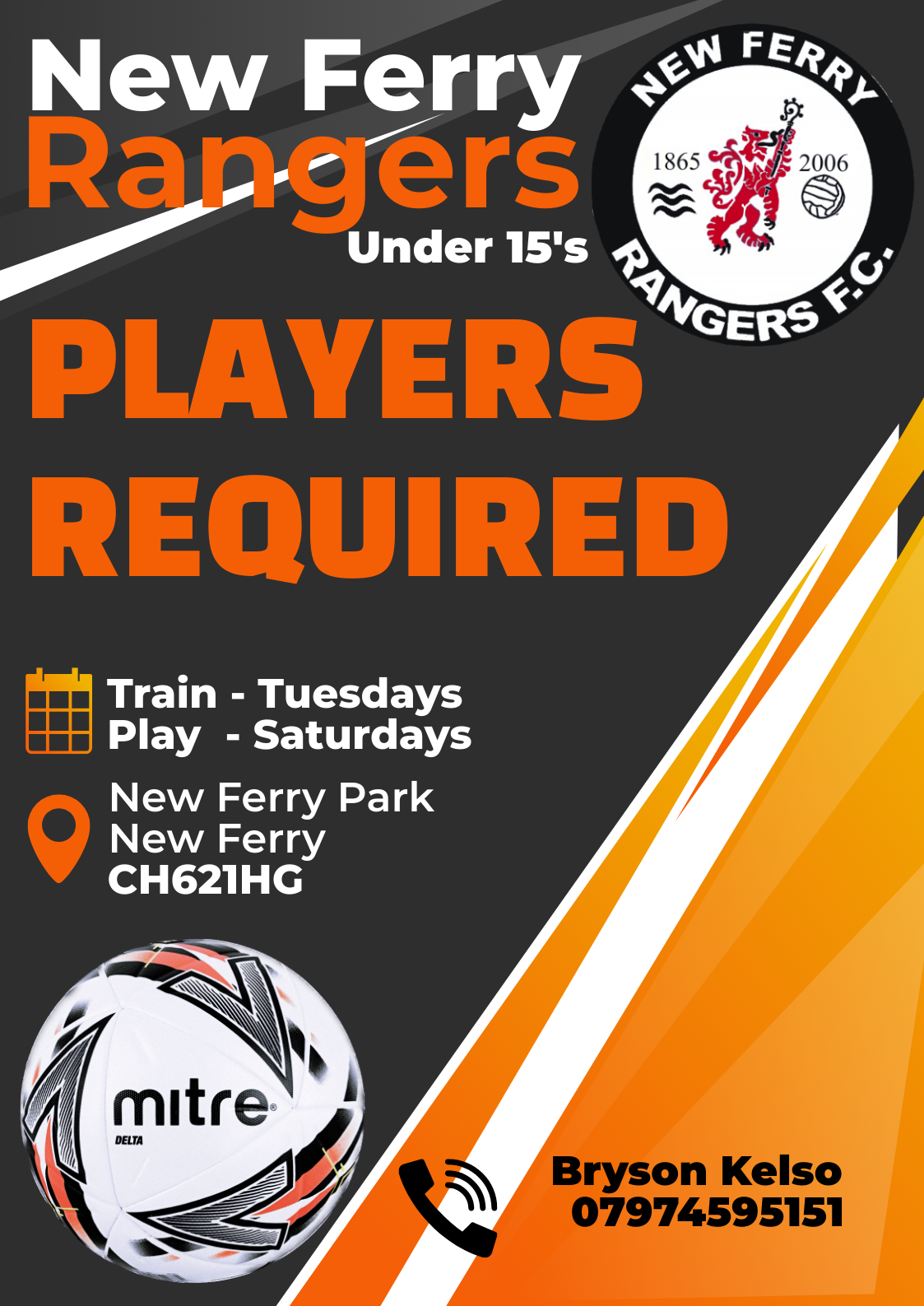 Our U15's for this coming season are looking to add players for the 2023/24 season.
Ideally we are looking for 3 to 4 players with at least some playing experience.
Games will be played in the Eastham & District Junior League Div 3. Where we play Saturday mornings and train Tuesday evenings. on New Ferry Park.
If anyone is interested feel free to get in touch with Bryson on 07974595151 or Alan on 07555801372, alternatively send a DM
Thanks, we look forward to hearing from you & hopefully seeing a few new faces at training.