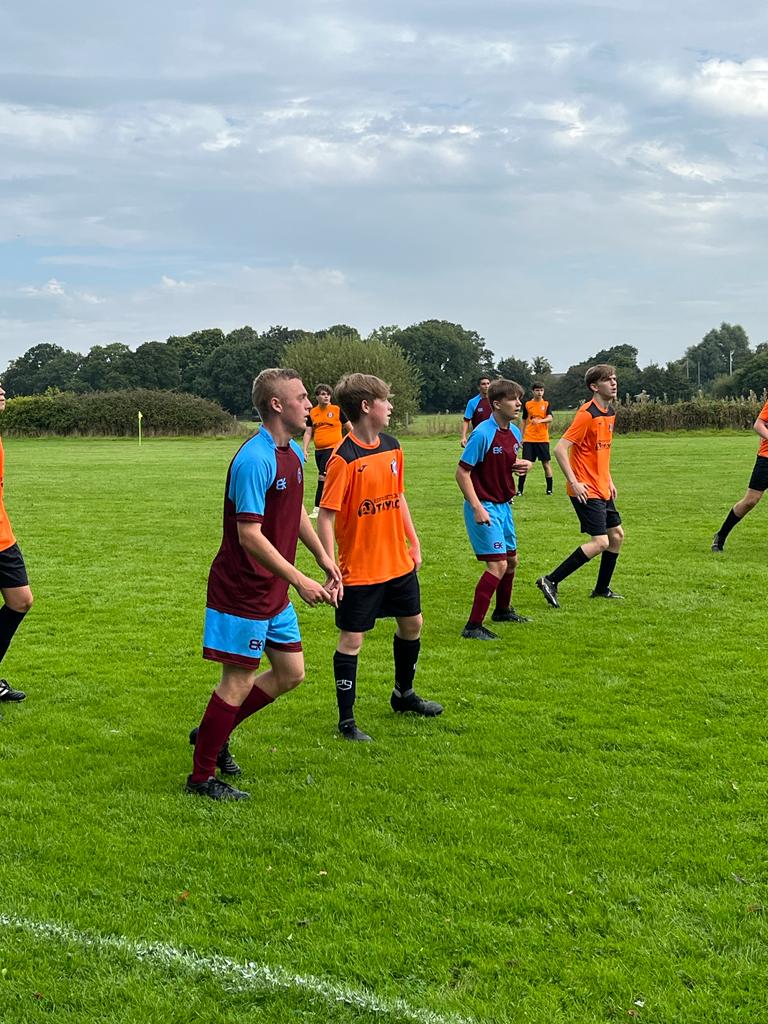 Hope all our younger age groups enjoyed being back playing today. As they aren't competitive we can't post any actual score lines. Below is some of the match reports we've had come in.
U7 were beaten in their first official Eastham league fixture but it was a spirited performance where missed chances were the difference. Captain for todays game Ajay scoring our only goal. The New Ferry Messi Logan with MOM. They are already looking forward to the next fixture.
U10 Lions took on Greenleas Saints in their first fixture of the 23/24 season up at Brackenwood Junior School. goals from Seb, Matthew and Finlay. Saw them take the spoils. A disciplined performance defensively but equally ruthless going forward. POTM trophies went to Jaidan and Dylan for their efforts defensively.
U10 Dragons v West Kirby White again at Brackenwood Junior School. Dragon showed their heart to come back from a goal down against a strong WK team, turning it round in the second half. Harvey with a hat-trick and Alfie to round off a solid performance.
U11 Tigers vs Wallasey village were behind at the break but came out second half dominated from the off to turn the game on it's head & come away with the W.
Mom Kereles Yousif
Star player Finley Wylam
As there was a delay on competitive age groups U12-Youth, there were numerous friendlies involving our older teams.
Our U14's Blacks hosted West Kirby Utd at Mayfields in what turned out to be a goal fest. Running out 10-0 with goals coming from David Hulley (2), Kenzie Hill (2), Leighton Diamond (4), Charlie Whealan (1), Bailey Woods (1 on his Debut)
Manager Bri who is in his Jollies atm is said to be buzzing at the result. Big well done to Ian and the lads.
Our Youth team travelled up to Neston Rec for a last run out before they begin life in Div 1. They ran out comfortable 0-3 winners against a physical Neston Raiders squad. Game was put to bed by halftime. Goals coming from Louie Smith, Joel Foster & Brandon Taylor.
Dan Davies & Brandon Taylor picking up MOM in a commanding performance.
Sunday League.
U11 Blacks took on Wallasey Wanderers at Mayfields for their first League game. After starting brightly and creating multiple chances. Wallasey's Keeper making some excellent saves matched by some good defensive blocks from defenders. First half ultimately we never took our chances and Wallasey did. Second half the lads rallied and brought the game back level showing some real heart. The game was nip and tuck until near the end when a break away goal won the game for Wallasey. The kids didn't deserve the loss but it's the age old saying that goals win games! We go again next week.