Some strange weather this weekend and some games didn't manage to go ahead due to poor pitch conditions but here is some of the games that did manage to be played.
U7's had a derby game with Higher Beb Saints. A game they dared not lose as most of the lads are in the same class and both team managers work at British Gas. So a draw worked out well and it was a share of the bragging rights..  
Man of the matches were Mathew Davidson and Lewis Sinnott..
U10 Dragons despite falling to a defeat against a strong Vauxhall side, this was an improved performance from the team.
The score line didn't give credit to the great chances created during the game. Similarly, the defence battled well with Josh, in particular, having a great game.
Lapses of concentration in the two boxes are the difference here, but huge credit to the players for improving and learning some tough lessons in recent defeats.
Harvey bagged himself another goal and POTM trophies went to Joshua and Jacob.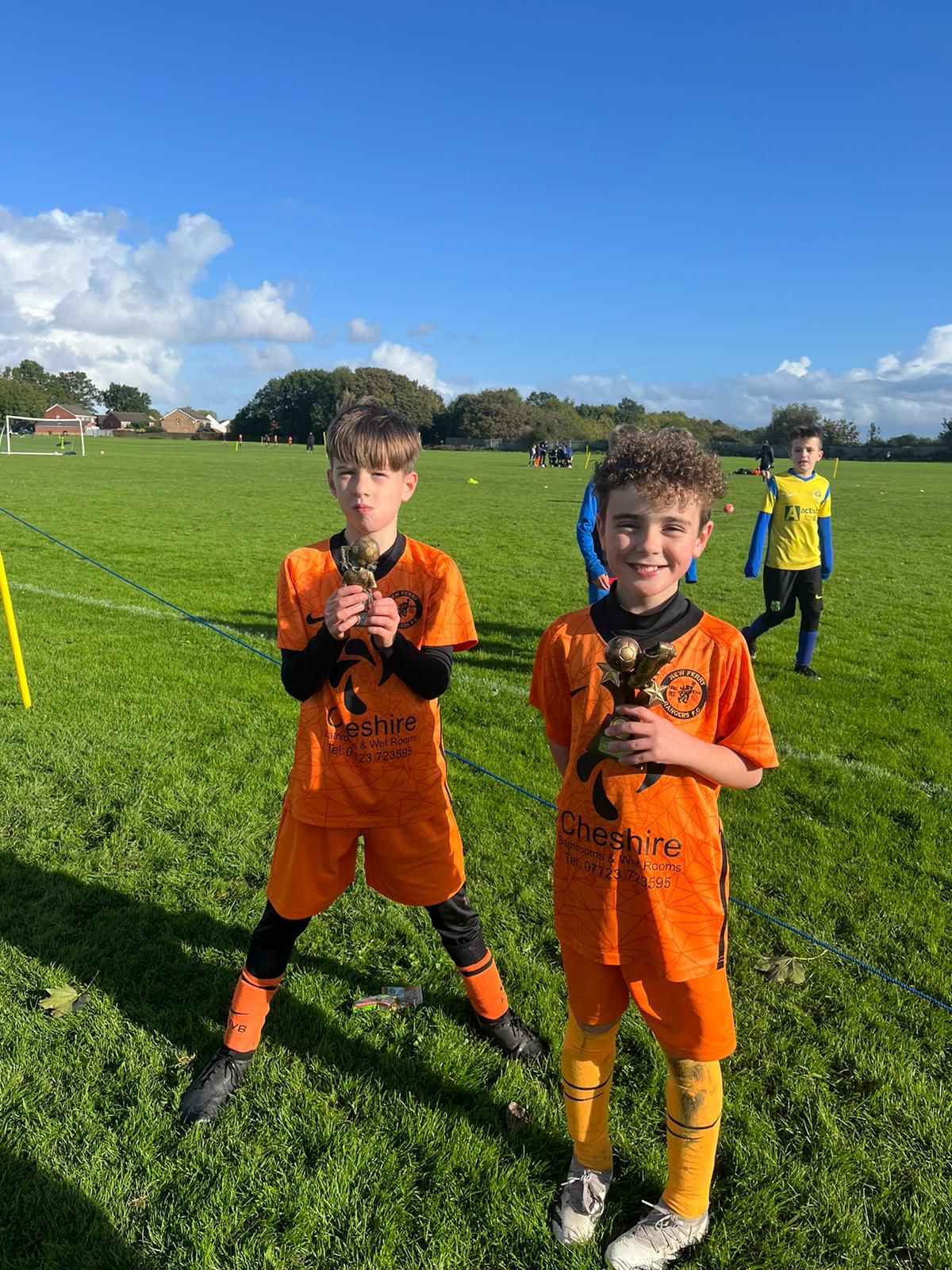 U10 Lions bounced back from a difficult couple of weeks with a stellar performance.
The entire team worked hard without the ball to frustrate Heswall and passing and movement was superb when we did have possession. Our focus of late has been holding on to possession to create opportunities and our goals were well worked and deserved coming out winners.
Huge credit to the Lions this week and plenty of smiles at full time. Frankie scored two, Jude got himself on the score sheet and also forced an own goal with his attacking play.
POTM trophies went to the goal scorers, but their hard work creating opportunities for each other and their team mates was the main reason why.
U14 were involved in another goal fest vs Bromborough & Eastham Lions.
The lads losing 5-3 in the end. A spirited team performance.
Goals from Bailey Woods, David hulley and a screamer of a free kick by Charlie Whealan. (See video)
Man of the match was Delvin who covered every blade of grass
Coaches man of match was Riley Hill who made some big saves.
Onto the next game vs Birkenhead juniors at home.
The U16's faced Shaftes for the second time in 7 days in the league. After last Saturday's encounter ended in a 3-3 draw, the boys turned up determined to take all three points this time around. Following a blistering start, the score was 3-2 to New Ferry after 25 minutes- a fine solo goal from Luke, a brilliantly worked team goal finished off by Luka and a superb first league goal for Callum got the team ahead in the game. Knowing we were coming up against a very well organised team, a tweak to the formation meant much more possession, but Shaftes continued to pose a threat throughout the first half.
The second half continued in the same fashion and there were plenty of chances at both ends. Danny in goal produced some spectacular saves throughout the second half, each one celebrated like a goal at the other end by his teammates. Shaftes got the game back on level terms, forcing our lads to step it up another gear. Luke made a nuisance of himself all game up top, eventually winning a penalty that was calmly slotted away by Luka to make it 4-3. After some more brilliant saves from Danny in between, Luka scored a superb goal from distance for his hat-trick, nearly matched in quality by his fourth goal of the day – a volley from Bobby's perfectly placed free kick.
Front to back, the lads were outstanding today and found a way to win. Every single one of the 13 players put in a massive shift but the MOTM award went to Danny for providing us with a goalkeeping performance we won't forget in a hurry!
The Youth team run out 2-1 victors away to MSC Eastham. It wasn't plain sailing & should have been out of sight by halftime instead we had missed a hat-full of chances & Sod's Law we fell a goal behind, MSC taking the lead just before the break.   
Skipper Adam Roberts levelled things with the angriest free kick I've ever seen after being brought down himself, the free kick was hit from his own half with venom & the MSC keeper got the flight of the ball horribly wrong. The ball sailed over him and rippled the back of the net. Fin Perry made it 2-1 shortly after when a saved shot from debutant Rob Thompson fell kindly for a tap in at the far post. 
A late scare saw Zack make a double save &  Robbo clear one off the line. The lads held out to take the 3 points.
Mom went to Adam Robert's & Joel "The Wasp" Foster who was constantly buzzing round the midfield annoying the opposition with his high energy & strength.